2.5km -
Crete Marathon 2020
Start time:
13:00
Starting point: Municipal Marketplace of Chania (Agora)
Finish point: Municipal Marketplace of Chania (Agora)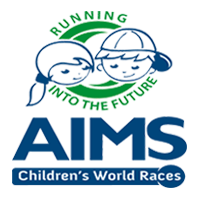 AIMS Children's World Races
Information
Age limit
Minimum 10years old (minor racers must provide a signed parent/guardian statement).
Under 10 years old only with escort
Timing
Without.
By submitting my Participation Application I declare that I am participating in the "race" (Marathon / 10km / 5km / 2.5km) with my sole responsibility, having done the necessary medical examinations and having undergone the necessary cardiac examinations. I declare that I have read the detailed terms of participation in the "race", contained in the text entitled "Invitation/Information package 2020" and accept them.
I also declare that the information stated above is absolutely true. I waive any claim against the organizers of the "race" for any physical or other damage or damage for any reason and I agree to the free use of my name / image by the Media, the Organizing Committee, and the sponsors of the "race" for promotional purposes.
Lastly, I undertake that I will under no circumstances assign the number of participation that the Organizing Committee of the "race" will give me to another person in order to participate in the "race". (In the case of an underage participant, the details of the parent or guardian must be completed and by submitting the application means that the parent or guardian gives his or her consent to the underage participant to participate in the race and agrees with the content of the above statement.)